Uckty Woo!
Uckty Woo! You can't take it with you...
You've inherited and/or acquired a large haul of money & assets.
Unfortunately you have also been diagnosed with a terminal case of video game protagonist.
And, where you're heading next, well, you can't take it with you...you need to be starting with nothing.
So, now you have a very short amount of time to un-acquire all that money! Otherwise you might find yourself stuck on the "Loading..." screen of life...
P.S. You know that old saying "You gotta have money to make money"? Well, you got a *lot* of money... Hope you un-acquire it faster than it comes in!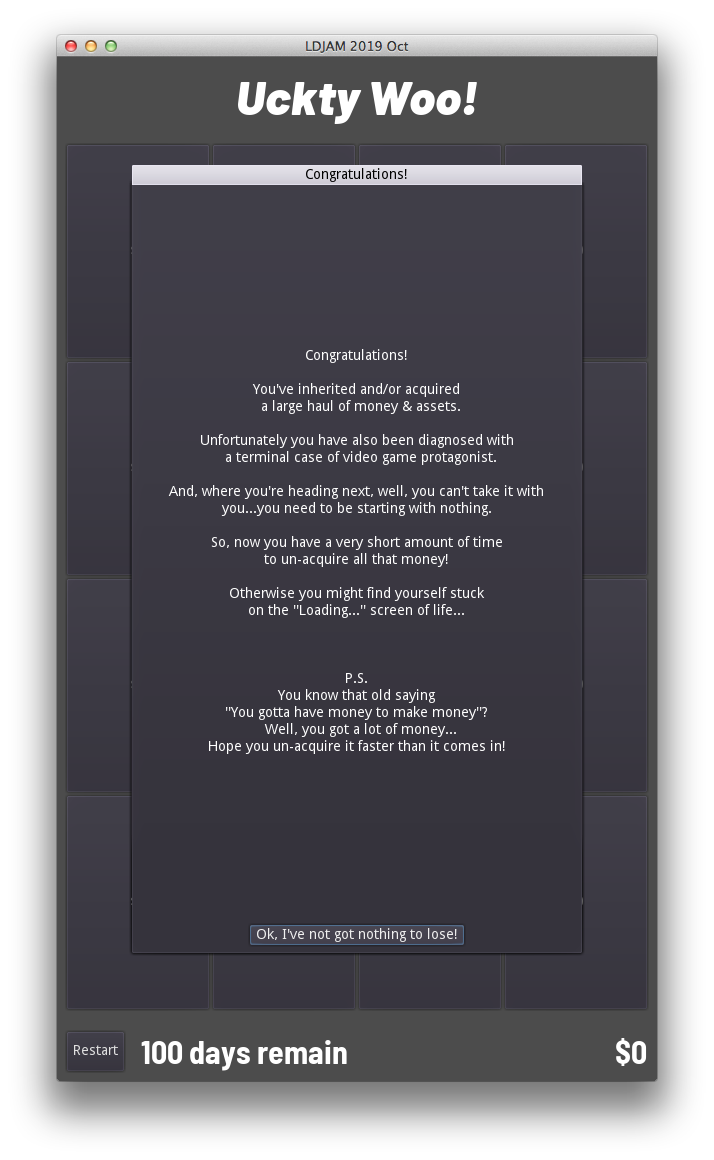 Download
Click download now to get access to the following files:
Uckty-Woo--v0.2.dmg
18 MB